Export of saffron and the price of saffron in dollars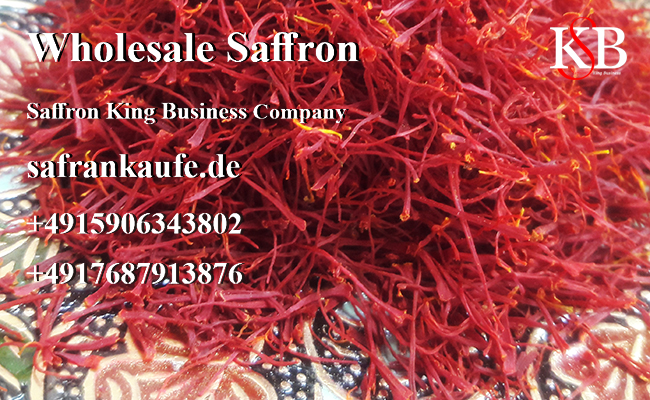 One of the most specialized parts of our work is exporting saffron.
This important question may arise in the mind of anyone: what is the profit of red gold exports?
Do you know what are documents required for saffron export and related laws?
This product is known as red gold. One of the largest suppliers of saffron is the Saffron King Company of the world.
In the following section, we will examine the price of saffron in dollars as well as the steps of sending red gold around the world.
Export of saffron
Fluctuation of buying and selling prices of saffron
Several factors affect the pricing of this product.
product type
Grade and it's quality
Package type
Laboratory and electrical specifications of the laboratory
Send order
The purchase amount of saffron and… are factors affecting the purchase and sale price of this product.
Price of saffron in dollars
A kilo of saffron is bought and sold in the world market between 980 and 1350 dollars.
The price of saffron in dollars is uploaded daily on the same website.
If you buy the products you want from a reputable center, you will save in price and time.
Saffron King Company is one of the largest saffron suppliers and exporters of saffron worldwide.
For this reason, you can buy the highest quality products at the best prices from our company's stores.
Documents required for saffron export
In this section, we will review some important documents for saffron export.
Business Cards
Provide standard product sheets
Analysis sheet and laboratory
Sales Invoice
Pre-invoice products
Bill of lading
Product Quarantine Sheet
Of course, please note that the laws of different countries are different.
Some countries in the world recognize this product as medicine and special licenses are required to export this product.
In addition, in certain circumstances (outbreak of coronavirus 19), some countries have required product quarantine.
Export of saffron
Profit of saffron trade
When you have enough experience in importing and exporting products and can do careful planning in this field, you will make a good profit.
The profit of saffron trade depends on several factors.
Your experience in business
Understanding global markets
The power of trade negotiation
Providing services and services
Determining the right price with the market…
These factors will make you successful in your business and you will benefit from the saffron trade.
Import and export power of Saffron King Company
Not only red gold but also any other product that you want to buy and sell in high weights and send to different countries require information and experience.
For example, Saffron King Company has different teams and departments for exporting red gold.
All experienced experts of our company import and export this product professionally and professionally.
Understanding global markets has made it the most successful company in exporting red gold worldwide.
We have saffron sales branches in different countries of the world.
Our export team knows all the rules related to the import and export of products, and their updated information at the international level has made them form a very powerful department, and in 53 countries of the world, red gold is the final destination in your company. We deliver.
Saffron export laws
In the previous article, we reviewed the laws of saffron export in European and Arab countries.
Import tax on this product also varies in different countries.
In Europe, for example, saffron imports range from five to 17 percent
Training on exporting different types of saffron
If you want to sell and export saffron, you can contact our experts.
We offer you saffron export training so that you can become one of the sellers of our company's products.
Saffron King Company, after providing training related to the import and export of this product, gives you a sales branch license so that you can also receive a variety of products from our company and export them to global markets.
Customs cost of saffron
In the above section, we reviewed some of the export steps and the price of saffron.
The customs cost, like the price of saffron, depends on several factors.
One of the documents required to send this product is a standard form.
For example, if you do not want the gold and saffron standard license, you can ask the companies that this one
They have licenses, get help and export your products under a license agreement with that company, and this is part of the customs cost of saffron.
Product tax is another part of saffron customs costs.
If your product needs a special package, you must buy that special package for your products at customs, which is also part of the cost of sending saffron.
Stages –  Export of saffron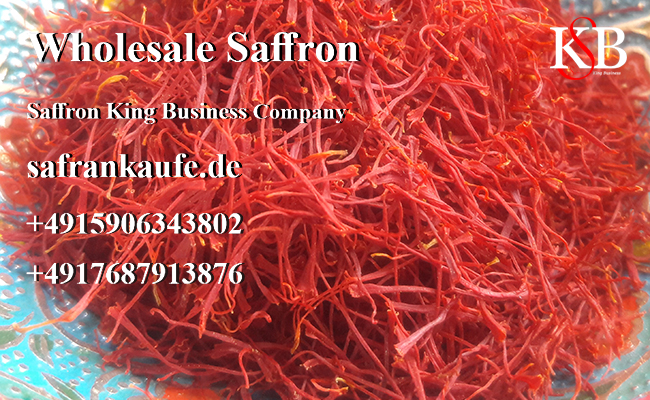 Because this product is one of the most expensive spices in the world, so the export process is also very important.
In the above section, we reviewed some of the steps of sending this product together.
After you have packaged your products, along with the official invoice and pre-invoice, as well as presenting the bill of lading, having a standard form, and in some cases, you can export the product by presenting the laboratory form.
Of course, note that only for countries to which saffron imports are allowed, you can send red gold to those countries.
Saffron King Company performs all the steps of exporting this product for you and we will deliver red gold to you at the final destination.
Saffron supplier
One of the largest suppliers of saffron is the Saffron King Company of the world.
We have branches in different countries of the world and we offer you all kinds of red gold.
Saffron King are a producer of saffron
We have agricultural farms in Iran and Afghanistan and we grow saffron.
So if you want to buy saffron directly from the farmers of our company, you can contact us right now.
We offer you the best products at the best price.