What is Saffron King?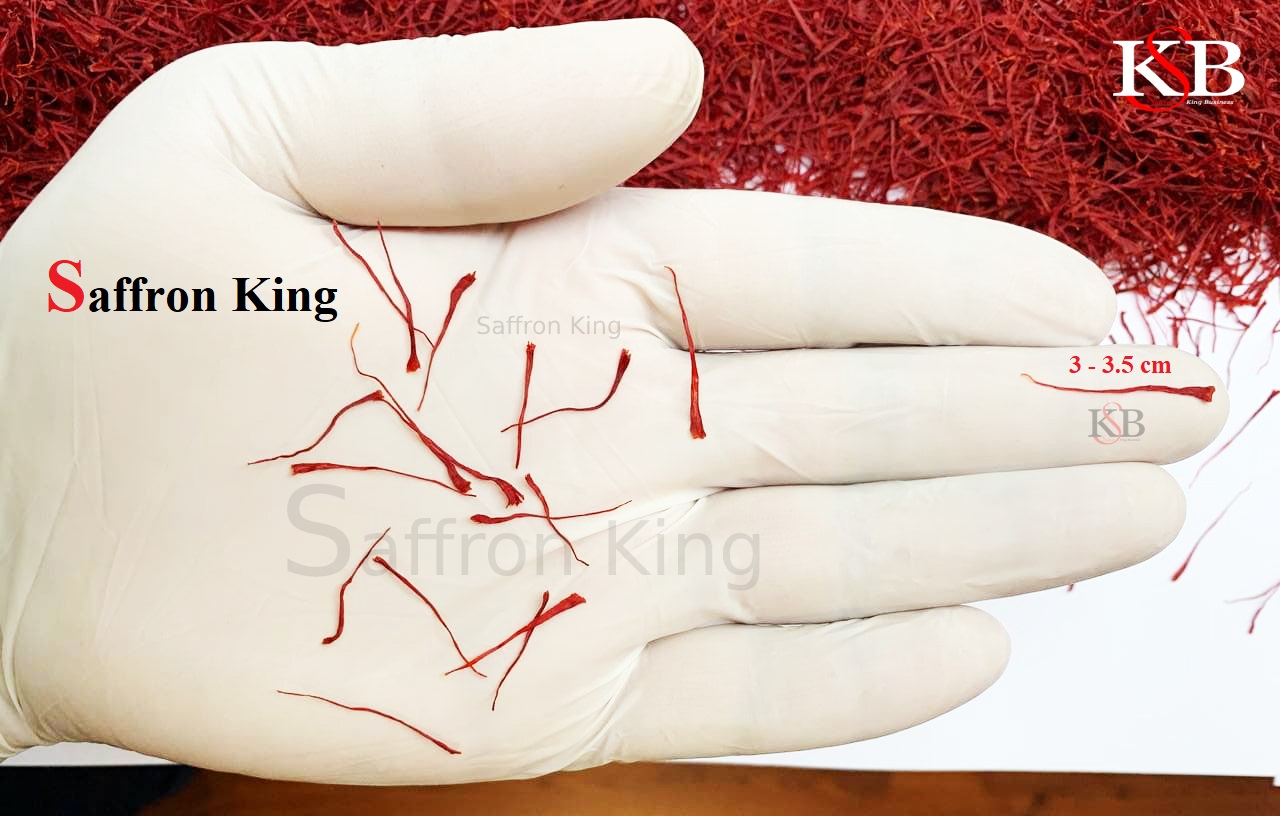 In this section, you will read the most prestigious saffron brand and its specifications.
What is Saffron King and what is the price per kilo of saffron and how many kilos is the minimum sale amount?
How to buy luxury saffron?
We are active in the field of saffron sales and exports, and we offer you all kinds of red gold in different countries of the world.
The most prestigious brand of saffron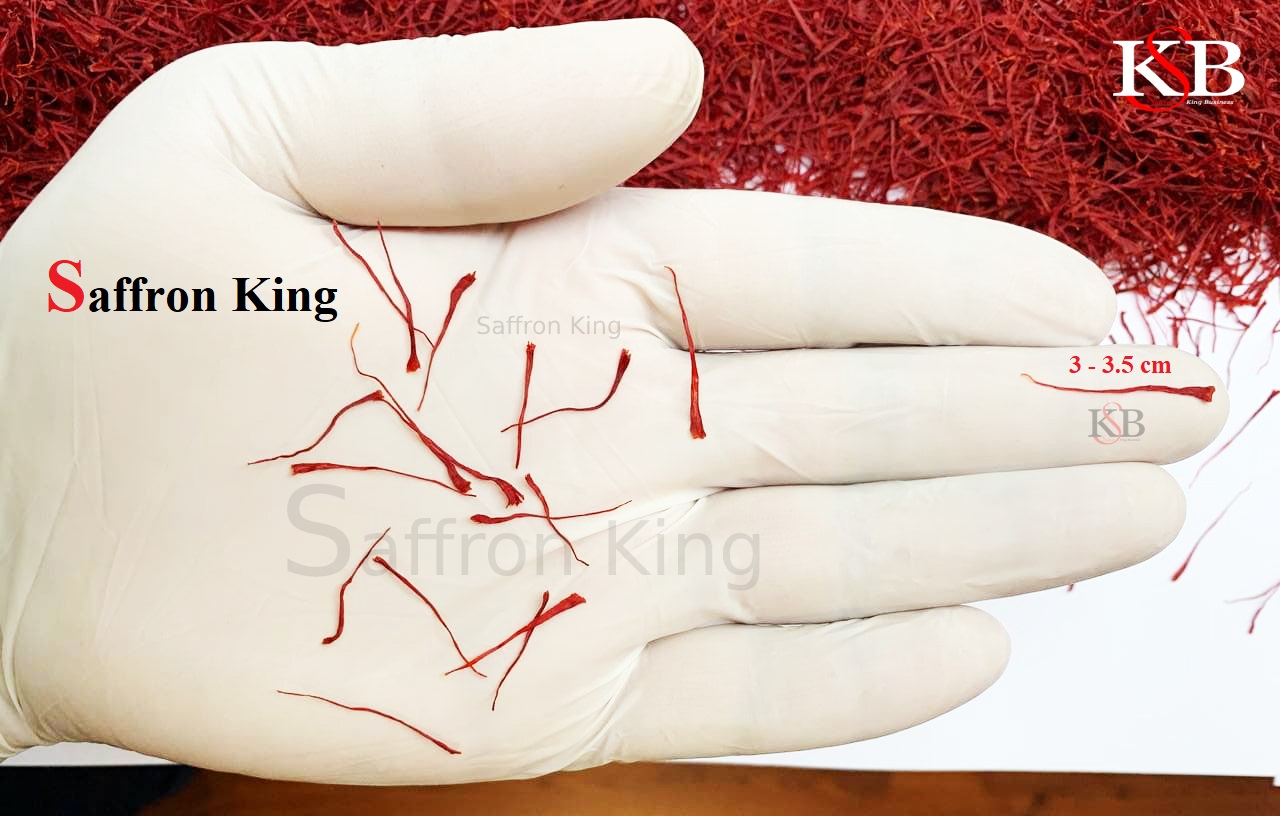 One of the largest and most reputable brand of saffron is King.
King Business is registered in Europe and offers you 100% guaranteed quality products.
Our company's sales branches are active in various countries.
Planting saffron to export saffron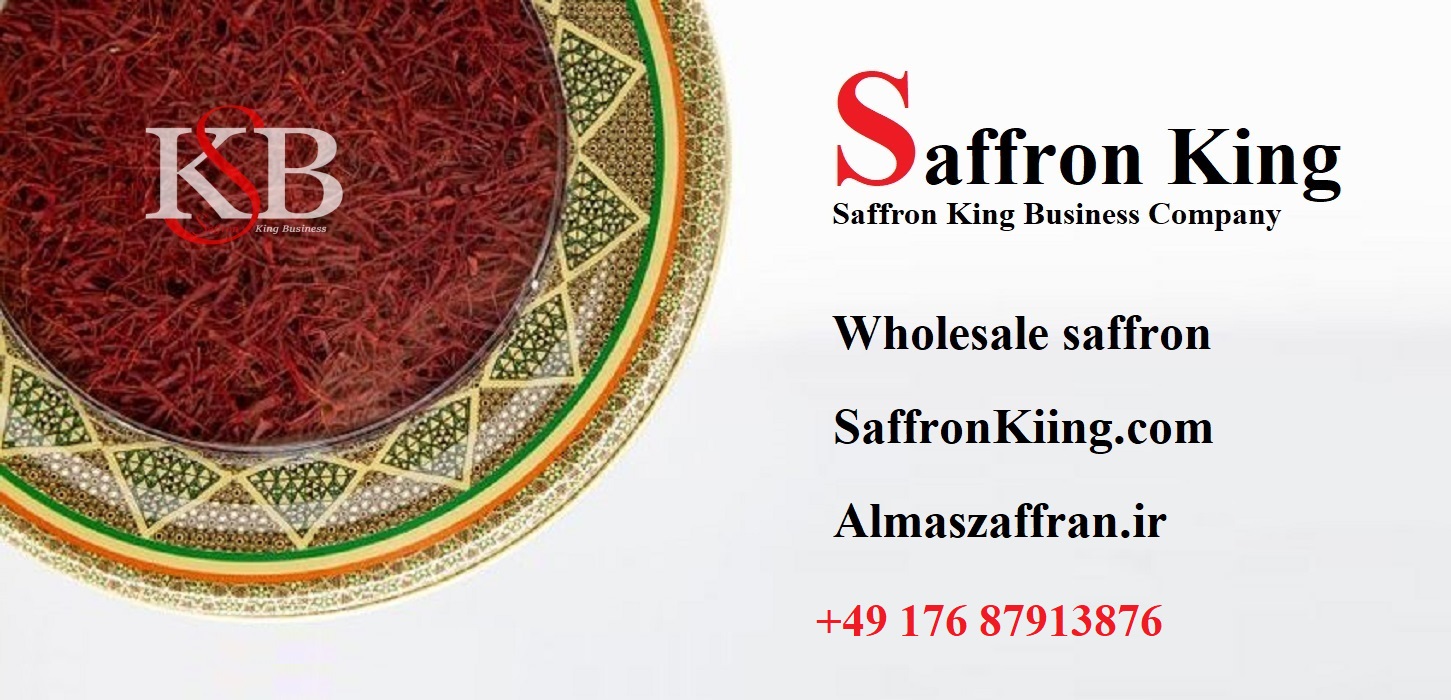 Our Company has an agricultural farm in Iran – Mashhad and Khorasan and in Afghanistan, the city of Herat
This means that you can buy red gold directly from the farmer.
Due to the fact that our experts supervise all stages of planting, processing and packaging of saffron, so the quality of our products is 100% guaranteed.
Our collection of companies from planting red gold to exporting saffron is with you.
What is Saffron King and its specifications
This type of saffron is a product of King Business.
This product is almost organic.
Fantastic taste
The smell and color of this product is excellent.
For export to the markets of European, Arab, American and British countries, etc.
Red gold is all red.
Crocin above 290 to 305
Without any essential oils, colors and flavors and other chemical additives (100% pure)
The processing of this product is completely specialized.
Sending this luxury VIP product is done.
Saffron King packaging is for export and meets all international standards and European standards.
The analysis of this luxury saffron is done in the most equipped European laboratories.
Provide valid documents when buying luxury red gold
Delivery of saffron to the final destination
Due to the fact that this product is very excellent, so our company can also do the shipping for you.
In more than 50 countries, we present Saffron King to your final destination.
That means we will deliver the products to your address.
Price per kilo of saffron
There are different prices in the market.
In wholesale, the price of a kilo of saffron is between $ 1,000 and $ 1,500
Because Saffron King is a different product, it retails for $ 3,500.
The lowest amount of saffron sales
Given that this product is a luxury and has its own customers.
In the European market, most of the saffron is bought by pharmaceutical, packaging and chocolate companies.
The big traders buy this red gold for export to the markets of Arab countries and for export of saffron to China.
In this month, the minimum amount of saffron sales is 20 kg.
How to buy luxury saffron
You can use the following methods to buy different types of red gold.
1- Telephone contact with the experts of the sales and order registration unit
2 – Buy products through SaffronKing.shop online store
3 – Visit in person at one of our company offices around the world