Pure saffron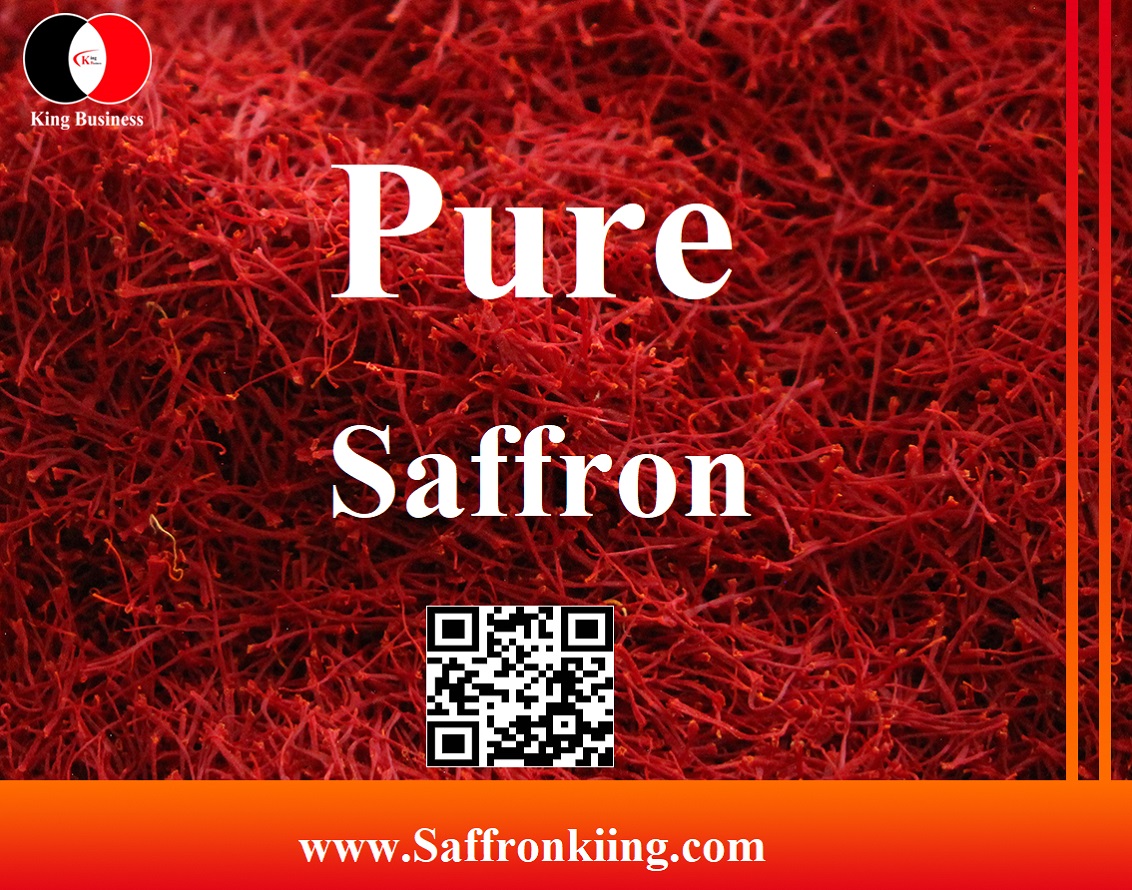 Where can we buy grade 1 saffron?
Saffron King Business is one of the importers of original saffron to Europe and America.
What are the characteristics of pure saffron?
The saffron wholesale market in Europe is well familiar with the King Business brand.
The daily price of saffron
Changes in the price of saffron or any other product in European countries have a clear trend.
Meanwhile, the price fluctuation of saffron in Iran as the main production center of this product is very high.
So that within a few months, the price of each kilo of saffron has tripled.
Saffron King Business is a producer of red gold.
The fluctuation of product prices in this company is less than in other companies.
You can get the daily price of saffron from this website.
Buy grade 1 saffron
In addition to being used as food, the saffron product is also known as medicine.
Therefore, it is very important to buy pure and original saffron.
There are many frauds in the market for buying and selling this product.
The most reliable way to buy grade 1 saffron is to go to reputable centers.
Sales in these centers are done along with the quality test and confirmation sheet.
Knowledge of pure saffron
Some important features that can help us to recognize pure saffron are:
The appearance of saffron strings (the stigmas should be healthy and large)
The color of the product should not be too dark or too light. (red saffron is beautiful)
The aroma of the product (saffron has a special aroma)
Many other features can be mentioned.
Among other things, the dyeing speed of saffron thread does not return color very quickly in water.
Sale of exported saffron
Saffron business is known as a profitable business among people.
For this reason, many people want to enter this profession.
But at the same time, this product can have a good profit for us, we will suffer losses if we cannot act calculatedly.
Therefore, before making a big investment in the field of buying and selling saffron, we need to start with small sales.
Saffron King Business is an export saffron seller.
If you want to enter the business of selling and exporting saffron, you can start your cooperation with these companies first.
Importer of original saffron
The headquarters of the Saffron King brand is located in Europe.
Sales branches of this brand in different countries including:
Germany
Italy
France
Spain
Netherlands
Greece
are located
Considering that easy access to the entire European Union is available for this brand, therefore, the import of saffron to Europe is the specialty of the King saffron brand.
European countries are quality-oriented, that is, before the price of the product is important to them, they pay attention to the fact that:
Buy pure saffron.
King brand products have been quality analyzed in equipped European laboratories and delivered to the customer along with the test confirmation sheet.
Quality assurance and high supply power, as well as reasonable price, have made the King brand have a good reputation in the European saffron wholesale market.
Wholesale of saffron in Europe
Buying and selling saffron in international markets is mainly done by the kilo.
Especially the various European food and pharmaceutical companies that buy saffron in bulk.
In European countries, various brands are very strong in terms of the packaging industry.
Accordingly, they buy red gold in bulk.
Saffron King is one of the important suppliers of the European wholesale market.