How much is saffron worth?
Which is the most reliable online shopping site for saffron in Europe?
How much is saffron worth?
Saffron King Business is one of the largest wholesale centers and importers of saffron to the European Union.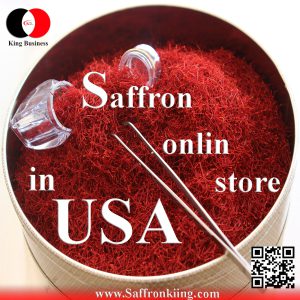 Saffron shopping center
How much is 1 kg of saffron?
Different types of products are offered in King Business shopping center.
Red gold is available in three grades: N, A and A+.
These products are processed and packaged according to the market of European countries.
Selling 1 kilo of saffron
Where can I buy bulk saffron?
Most of the saffron sellers in Europe are only active in buying and selling this product.
In addition to being a seller and importer of red gold to international markets, King Business Company:
It also works in the field of producing this valuable product.
All branches of this brand are wholesalers of saffron.
How much is saffron worth?
There are several important factors that are effective in determining the price of saffron.
Therefore, in response to "How much is saffron worth?", we can express these few indicators.
Product type – Negin, Super Negin, Sargol and Pushal
Product quality grade
The amount of the buyer's order
Service and seller brand strength
Destination and place of order delivery
Each of these items can play an important role in determining the final price of your order.
Online shopping for saffron
Everyone is somehow familiar with online shopping and using virtual space applications.
To buy saffron online, it is enough to refer to the store sites of this product.
Saffronking.shop is one of the most reliable sellers of saffron in the world markets.
How much is 1 gram of saffron?
How much is saffron worth?
This question was answered in the above section.
Of course, there are other things that must be checked in order to give an accurate answer to the buyer.
It was mentioned that the "order amount" is one of the important factors in determining the product price.
The price of 1 gram of saffron is between 8 and 12 dollars on store sites.
The price of saffron in dollars
This week King Business store offers its products with a 5% discount.
In this special sale, the selling price of 1 kg of saffron is between 2470 and 2690 dollars.
To know the price of saffron in dollars and euros, you can visit Saffronprices.com.
Wholesale of saffron
What is the weight of the packages that are used in the wholesale of the product?
Usually, red gold is marketed in packages of 250 grams, 300 grams, 500 grams, and 1 kilogram for bulk sale.
If the buyer requests that:
In higher weights, for example, 2 kilos or 5 kilos and even 10 kilos of saffron should be packed for him, this work is done by the company.
How much is 1 kg of saffron?
The sale of the King brand in European countries is usually done in Euro currency.
Of course, there are buyers who pay for their order in dollars.
King Business has enabled all international payment methods.
Buyers can choose any route that is more convenient for them and the order will be sent to them.