Buy saffron in Europe and the price of saffron
The European market is one of the most important saffron markets in the world.
The presence of Saffron King Business in Europe has made this company one of the most important centers for selling saffron. Buy saffron in Europe
Saffron Sales (Saffron King Business Company) is active in the field of saffron wholesale and export.
Buying saffron in Europe and the price of saffron per kilo of saffron are some of the issues we are examining.
SaffronKing.shop, the western branch of the country, has made it possible to buy saffron online in Europe.
Buy saffron in Europe and the price of saffron | Saffron sales | Buy saffron
Price per kilo of saffron
Buying saffron from Saffron King Business is a direct purchase from the farmer.
Our farms in Iran and Afghanistan plant the best types of saffron for export.
The selling price of saffron in our companies is commensurate with the quality of the products.
We examine the wholesale and retail of saffron.
The price of each kilo of saffron in Europe is 1500 to 2000 Euros.
To buy high quality saffron, you can visit Saffron King store.
It is possible to sell saffron in Europe online and buy it in person from the Saffron King sales office.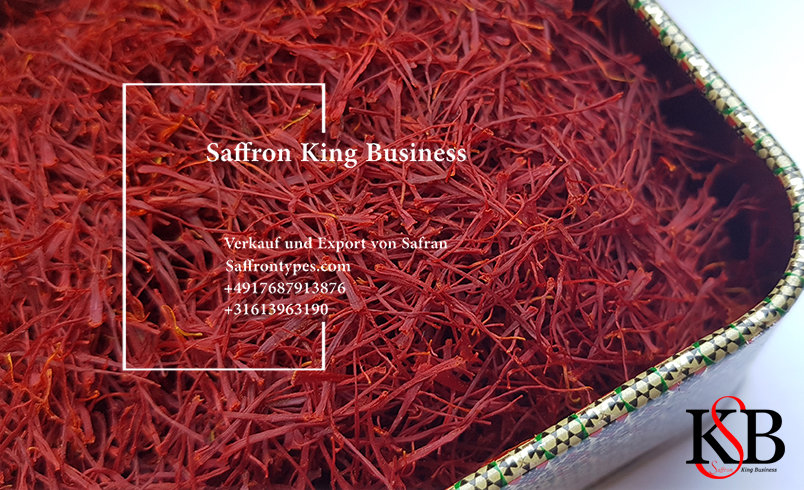 Prices of saffron in Europe
As I said above, the price of saffron in Europe depends on several factors.
For example, the price of one gram of saffron in the online saffron store (SaffronKing.shop) is between 2.5 and 5 euros.
But note that we are the wholesaler of saffron.
That is, if you order saffron in half-gram, one-gram packages, the minimum order quantity is 1000 packages.
SaffronKing.shop can sell and service products all over Europe.
To buy saffron in Europe and get the price of saffron, you can contact our experts. 004917687913876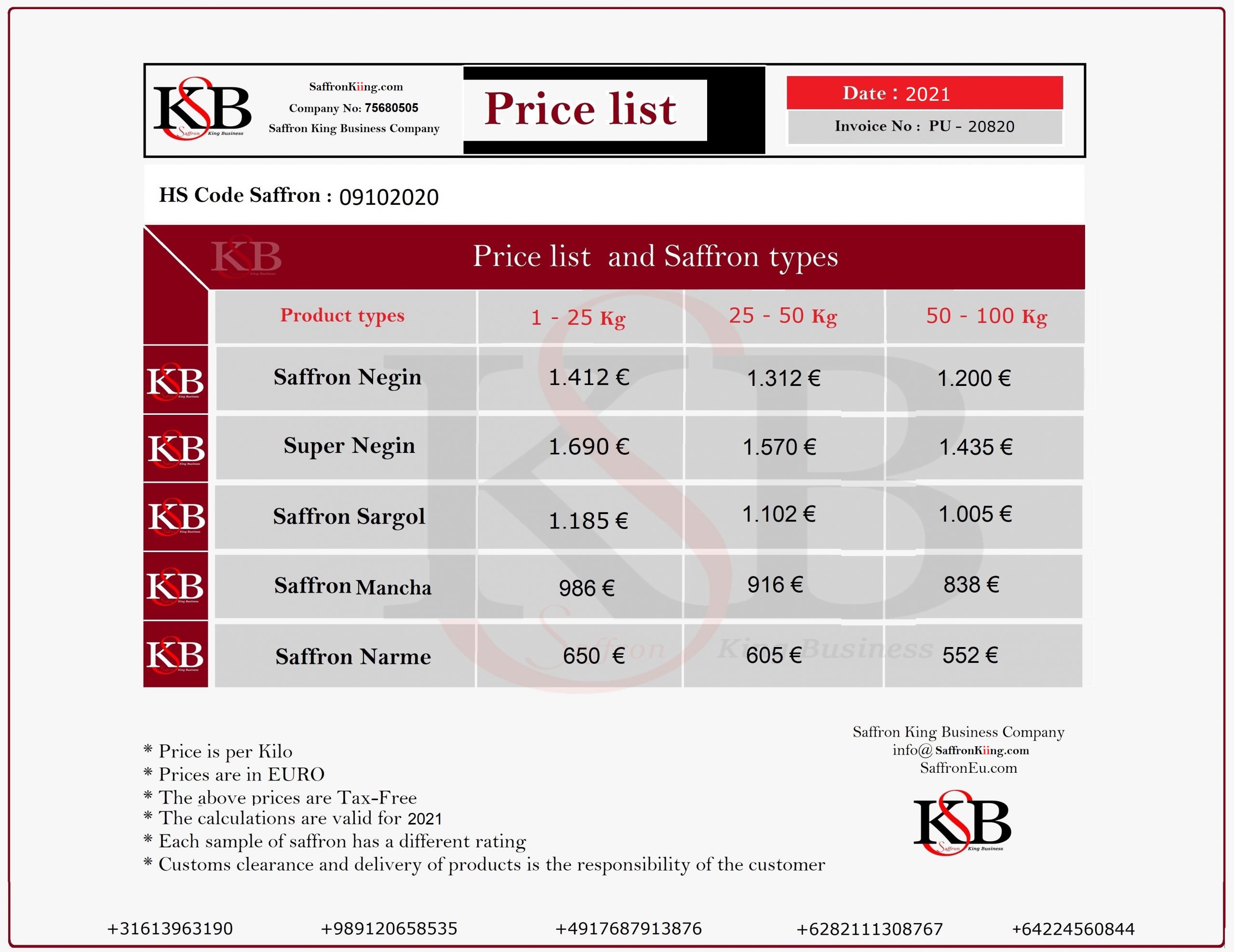 Buy saffron online in the Netherlands
As you know, online shopping has been very popular lately.
Because it saves time and travel costs for the customer.
While online shopping allows more and more diverse choices for the customer.
SaffronKing.shop provides online shopping for Dutch saffron.
Buying saffron online through Saffron King store allows you to buy the best saffron.
Saffron sales branch
Saffron King has launched a sales branch in all Dutch provinces.
Anyone who wants to work with Saffron King Business can be one of your city's sales managers.
Saffron sales branch in Germany is in Munich. Buy saffron in Europe
In the Netherlands, there is a saffron branch in Rotterdam.
We are a wholesaler of saffron and you can go to the online store to buy saffron online in the Netherlands.
The price of each kilo of saffron and the selling price of saffron are uploaded daily on this site.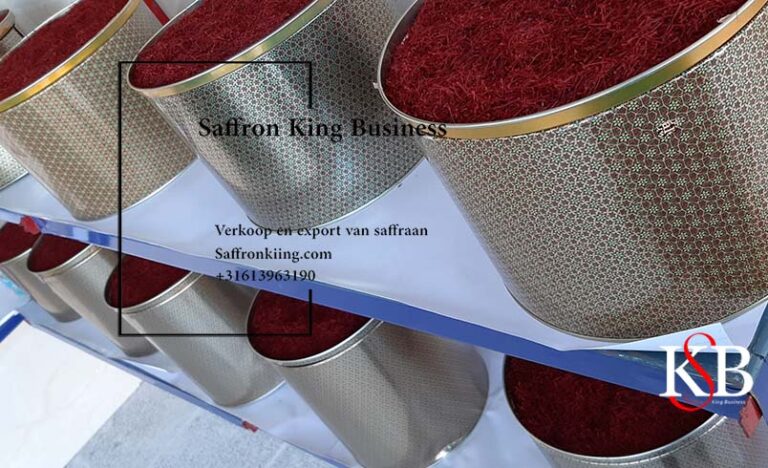 To buy saffron in Europe and receive the price of saffron, you can contact the company's sales managers.